KUTCH nahi Dekha toh KUCH nahi Dekha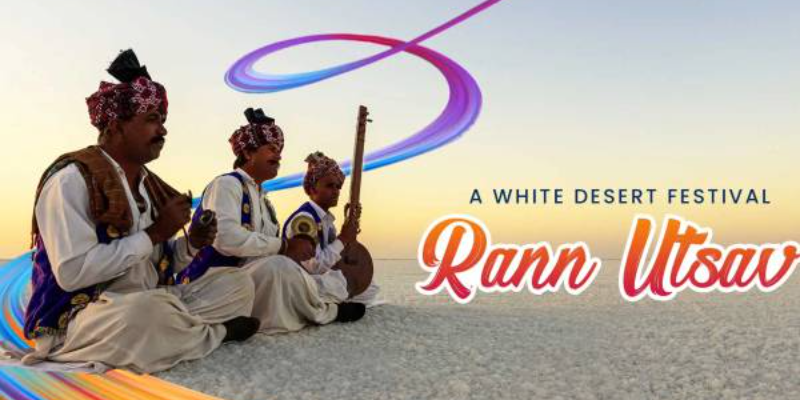 29.08.2019
Kutch District is surrounded by the Gulf of Kutch and the Arabian Sea in south and west, while the northern and eastern parts are surrounded by the Great and Little Rann (seasonal wetlands) of Kutch. When there were not many dams built on its rivers, the Rann of Kutch remained wetlands for a large part of the year. Even today, the region remains wet for a significant part of year.
Kutch main attraction is kutch rann utsav and it's starting on November to February, Now coming to the most exciting part of the story , the full moon nights at white Rann takes you to a different world, you feel like Neil Armstrong who set fort foot on moon because here at the Rann Utsav, the Moon comes to white Rann and it is on the white dessert. Book your Rann Utsav Packages ..... https://www.mybesttrip.in/kutch-rann-utsav-tour-packages/
Kutch Tourist Attrachtion
A related Sarswat Brahmin are called Kutchi Sarswat Brahmin. Maheshwari (Maheshpanthi) Shampraday. Many Kutchis follow Jainism.
Narayan Sarovar in Kutch is one of the most ancient and pious place for Hindus.
Koteshwar is a small village and the location of an ancient Shiva temple. It located near the mouth of Kori Creek, in the west of Kutch district of Gujarat.
Ashapura Mata temple at Mata no Madh. The village is located about 100 km from Bhuj. Ashapura Mata is the household deity (Kuldevti) of former Jadeja rulers of Cutch State.
The Swaminarayan Sampraday has a huge following in this Kutch region. Their main temple in this district is Shri Swaminarayan Mandir, Bhuj.
Anjar city also has a Swaminarayan Mandir and other tourist attrachion is The Madhavrai temple, Jesal Toral Shrines, Legend of Jesal-Toral, Hanumanji's Temple
Lakhpat has religious significance for three of India's most populous religions.
Bhadresar is the site of the ancient city of Bhadravati. Most of the ruins have been carried away, and even the foundations having been dug up for building stone. Bhadravati is mentioned in epic Mahabharata. It is mentioned in the works of Kantavijay, a Jain monk. Main bhadresar tourist places are Vasai Jain Temple, Lal Shahbaz Dargah, Chhoti Masjid, Solahkhambhi Mosque ruins, Duda stepwell, Chokhanda Mahadev Temple
Koday Jain tirth
Siyot Caves : The main cave has east facing sanctum, ambulatory and space divisions which suggests a Shiva temple from the first or second century. The cave was used by Buddhists later which can be concluded based on the seals found herein and the traces of Brahmi inscriptions. Other caves are simple single cells which were probably the part of eighty Buddhist caves located near the mouth of Indus river as reported by Xuanzang in seventh century.
Mundra Port is the largest private port in India. Mundra was established by Bhojarajji I of Cutch State in 1640s. According to a legend, a Jain merchant Vardhaman Sheth approached Pir Hazrat Shah Murad Bukhari to pray for safety of his sinking cargo ship. Miraculously the ship was saved when Pir used his dhoti to prevent seawater from entering the ship.
Khetabapa, Vithon In culture
#kutch #gujarattourism #rannutsav